The concept of an enterprise is derived from the value manifestation of its employees. Only when employees have a positive and good job outlook, can they fully reflect their self-worth in their work; therefore, Fujian Quark Motor has learned from foreign employee culture through years of management experience Building a case, the company's cultural and entertainment department was formally established, and corresponding learning, entertainment, competition and other activities were formulated and organized according to each department, which effectively relieved the pressure caused by long-term mechanical labor of employees, and further strengthened the communication and communication between employees in various departments Reduce internal friction incidents, and effectively promote the active learning and enthusiasm of employees to improve their respective work skills.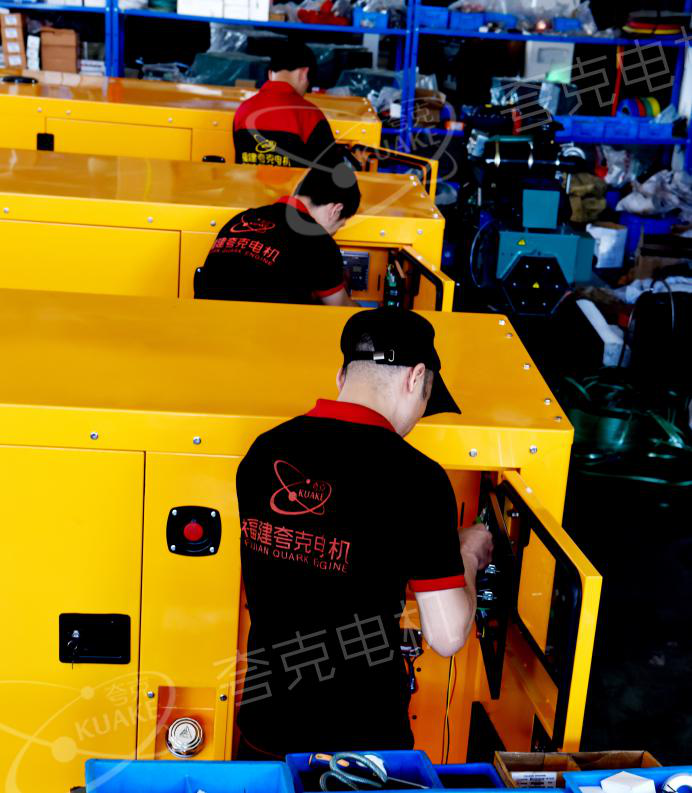 Quark Team
Technical Research Department: Responsible for the research on the assembly technology of well-known diesel power generation units in Europe and the United States to adapt to the actual situation of the domestic market.
Product Manufacturing Department: Responsible for the design, assembly and security inspection of generator sets according to customer needs.
Network Operation Department: Responsible for a series of promotion activities of Quark Company's online brand, products, public relations, etc.
Domestic Development Department: responsible for the offline operation and promotion of Quark Company in China.
International Development Department: Responsible for the development of cooperation between Quark Company and International Trading Company.
After-sales service department: responsible for the unified domestic after-sales service of Quark.
Personnel Training Department: It is responsible for assessing and strengthening the skills required by talents in various departments.
Quark Motor specializes in producing diesel generator sets,Volvo diesel generator set,Yuchai diesel generator set,Cummins diesel generator set,Shangchai diesel generator set,400kw Cummins diesel generator setWait for a full range of diesel generator sets, consultDiesel generator set manufacturers,to understandingdiesel generator set offer, welcome to inquire; we are a manufacturer of diesel generator sets, and we will solve your power problems in all aspects!24-hour hotline:400-966-0200,website:en.kuake.biz